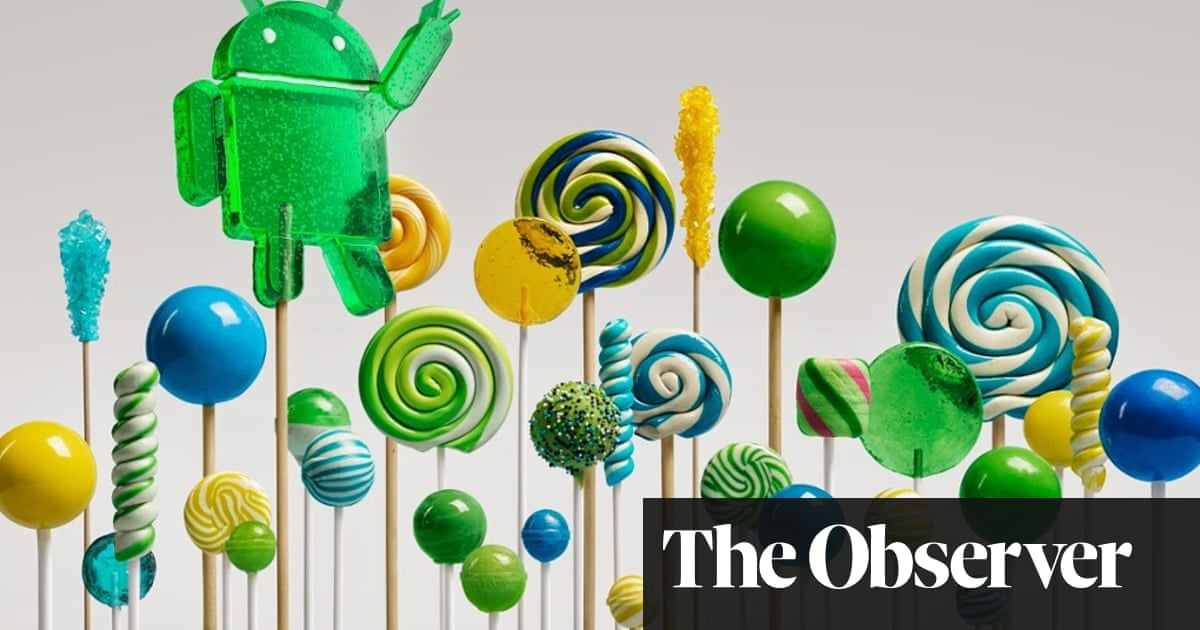 1. Settings search bar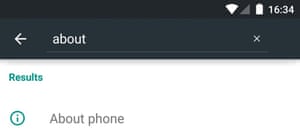 Settings now has its own specific search bar. Although this may seem like a very small addition, it is actually a great time saver if you know exactly what you are looking for. Suppose you want to change your network settings, but you don't know where to look. Just go to settings and search for & # 39; network & # 39; and you will find what you need almost immediately. This is one of many fun little features in Lollipop that really helps to increase efficiency in a simple and intuitive way.
2. Swipe twice for new notification bar
Lollipop comes with a new notification bar – simply swipe once from the top of your screen to view your notifications and swipe down again to access your quick settings. Just like in previous versions, it is still possible to access your fast settings with a little more speed by swiping down with two fingers instead of one. From here you have access to all the usual and familiar Android functions, with a few new options introduced with the new operating system, such as flashlight.
3. Flashlight

Android finally has its own built-in flashlight button, which you can find in your notification screen. This feature, which has been running on iOS and Windows Phone for some time, uses your phone's LED flash as a flashlight at the touch of a button. Previously, Android owners had to download a separate flashlight app. If you are upgrading, you can probably continue and delete now unless you are looking for specific third-party functions such as strobe lighting or timed flash effects.
4. Data usage notification
This is a useful feature if you use a strict data plan and tend to go a bit overboard. Use the two fingers down to go to your quick settings before tapping the signal symbol on your phone. A new screen appears with the amount of mobile data that you have used. Tap More Settings and you can set a specific data alert and data limit, making it almost impossible to get out of your contract and you can save some ugly bills. For example, if you have 5 GB of data per month, you can set the alert to 4 GB and the limit to 5 GB. Once you have reached 5 GB of data usage, your phone will switch off all data.
5. Hide or disable sensitive notifications
Notifications have received a lot of special attention in Lollipop. Not only do you have more control over them (such as double-tap to open the app associated with the notification), they are now also displayed on your lock screen, so you can see at a glance what is happening on your phone. However, the disadvantage of this is that someone else can do that too. If you receive notifications that display sensitive content, you can ensure that it remains hidden until you enter your access code. Just go to Settings> Sound and notifications and under the "When device is locked" setting, select "Hide sensitive notification content". You can also hide all notifications if you want.
6. Long press to remove notification spam

Many apps have many notifications. Sometimes these are useful, such as weather updates or chat notifications, but other times they are annoying, such as software updates or intrusive games that encourage you to buy upgrades. The next time you receive a notification that you do not want, tap and hold it until a small "I" appears on the right. Tap the & # 39; i & # 39; button and you can prevent the app from sending notifications in the future, or setting them as a priority so that it is always at the top of your list and comes through even when your phone is set to Silent.
7. Do not disturb

The Do Not Disturb features of Lollipops are incredibly easy to set. Increase or decrease your volume with the toggle switch on the side of your device and a small window will appear with the options None, Priority and All. Tap No and no notifications will wake up your phone, including calls, text messages, updates, and even alarms. Tap Priority and only specific interruptions are allowed – tap to set this on the gear in the upper right corner. Finally, all reports will come through. Each of these settings can be assigned to work for a specific time or indefinitely.
8. Create profiles, limit functionality

You can now create custom and guest profiles in the latest Android update. Swipe down on your notifications bar and tap the profile icon in the upper right corner to view the currently available user profiles. If you have not used this before, you will see your own profile and the option to log in as a guest or create a new profile. Registering as a guest is a quick way to share your device with limited functionality – perhaps if you lend your phone to a friend or colleague for a few hours. However, creating a new profile gives the user his own space, which can be modified with more functions that are not available in a guest profile.
9. Pin Your Screen
Although individual user and guest profiles are great for lending your phone to friends, it is possible to further limit the functionality of your device by fixing your screen. Go to Settings> Security and enable Screen lock to activate this function. Now you can pin a single app to your screen by switching to the multi-task view and selecting the green pin button in the lower right corner of your selected app. The specified app remains open while all other functions on your phone are disabled unless you enter your password code. This is great if you want to lend your phone to someone who wants to make a quick call or search for something online, but you don't want him to browse through your device.
10. Text with high contrast

A number of experimental functions have been added to Lollipop. One is the introduction of high-contrast text. Go to Settings> Accessibility and you'll find it under the System subtitle. The effect is actually very subtle, but if you have trouble reading part of the text on your Android device, this can make the difference. At the time of writing, it seems that not all text is affected. However, this is marked as experimental, so different inconsistencies are to be expected.
11. Color inversion and color correction

If you are color blind or have limited vision, these functions can improve your experience with the new Android operating system. Go to Settings> Accessibility and scroll to the Display subtitle at the bottom. If you turn on Color Inversion, the appearance of your device changes drastically and it may be quieter for some people. If you select Color Correction, you can choose from three different color modes – Deuteranomaly (red-green), Protanomaly (red-green), Tritanomaly (blue-yellow) – which may be useful for some color-blind users. As with the high-contrast text, this is an experimental feature that can slow down your system.
12. New wipe options for lock screen
The lock screen has undergone some minor but pleasant changes with the introduction of Lollipop. You will notice that three icons now appear at the bottom of your screen when you wake up your phone. These include a telephone, a padlock and a camera. Swipe up immediately and you unlock your phone as you normally would. However, swipe from left to right and you will not only unlock your phone, but you will also be taken to your contact list. Swipe from right to left and you will immediately be taken to your standard camera app. These functions are quite small and hardly groundbreaking, but they are a nice addition that can really help to increase overall efficiency.
13. Battery Saver

The battery screen not only gives you the usual handy analysis of what gets the most juice out of your system – complete with a chic looking graph and an estimate of how long you have until your phone dies – but it now has a very effective battery saving function. You can get there by swiping down with two fingers from the top of your screen and tapping the battery icon before tapping the three dots in the right corner and selecting Battery Save. Turn this on and it will try to reduce the battery consumption of your device by limiting vibrations and most background data. In addition, apps that are dependent on synchronization are not updated until you open them. This feature is automatically disabled when you charge your phone.
14. Unlock your phone with your face
This is not a new feature and frankly a bit stupid. However, it seems to be more reliable than in earlier versions of Android, it is very nice and opening everything with your face feels very cool and future, so in practice. Go to System> Settings> Smart Lock and select Trusted Face. Follow the instructions on the screen and before you know it, you have your phone with your beautiful appearance. However, keep in mind that this is a bit of a gimmick. Face matching is less secure than a password, pattern or four-digit pin code and if someone looks like you, they may be able to unlock your phone.
15. Cast your screen via Chromecast
If you've used Google's simple but brilliant Chromecast – a small media streaming device that can be connected to your TV's HDMI port, turning it into a (somewhat) smart TV – then you will be happy to know that Android has made it even easier to operate. Previously you had to download an app to cast your device to your TV, but this functionality is now built into Lollipop. Swipe down twice to access your notification bar and select the Cast button. Your device will automatically detect your Chromecast and you can start casting immediately.
16. Quick access alarm

After you have set your alarm, you can now open it via the notification bar. Drag twice from the top of your screen (or use the two-finger method) after you have set your alarm and you see a new clock icon that shows the time your alarm is set to go off. This not only means that you don't have to go back to your clock app to make sure you set the correct time, but if you tap it, you'll go directly to the app, where you can change settings as you normally would.
17. Wake up your phone with your voice

From your home screen, swipe left to Google Now, tap the three bars in the upper left corner, and go to Settings> Speech> "OK Google" Detection. From here you can turn on speech recognition, which works even if your device is locked and the screen is off, so you can wake up your phone or tablet by simply & # 39; OK Google & # 39; to call. A warning: according to Google, when using voice activation commands or touching a microphone icon, a recording of the next thing you say, plus a few seconds earlier, can be used and saved by the search giant and linked to your Google account to help voice recognition and improve speech recognition. If that makes you uncomfortable, you may want to make sure that this is disabled.
18. Tap and Go

Transferring your contacts and data from one phone to another can be incredibly annoying, but if you have purchased a new Nexus 6 for yourself this year, there is a quick and easy solution. When you first start up your phone, you will be asked if you want to use Tap and Go. Tap Yes and hold your old Android phone against the back of your new one. All your data is transferred to your new phone via Bluetooth, so you don't have to worry about manually installing large parts of apps and entering missing contact information.
19. Apps remain after a restart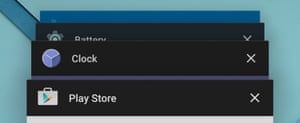 Here is another small feature of Lollipop that is so useful that you will wonder how you lived without it. Normally, all open apps are completely closed and closed when you restart your phone, which is especially annoying if you work on many different things at the same time. However, Lollipop now resolves this issue with their new overview screen (formerly called Recent apps), which retains all the apps you used, even after a restart. You can open the Overview screen by tapping the square button in the lower right corner of your device.
20. 5.1 Surround Sound
To get the best available sound quality from your device, open Google Play Movies & TV by tapping the three bars at the top left of the screen, selecting Settings and checking Enable Surround Sound. This now activates 5.1 surround sound when it is available. If you are questionable, you can even play a demo to test the quality, which is just below the Surround Sound setting.
21. Remove Download Clutter
Every time you download an app on Android, it is automatically placed on your home screen. Many people don't like this because it can cause a lot of unnecessary and extremely unorganized mess. To disable this, open the Play Store, tap on the three bars in the top left corner, select settings and switch the setting & # 39; Add Icon to Home Screen & # 39; from.
22. Lollipop Easter Egg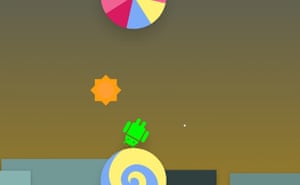 This is completely useless, but very fun. Go to Settings> About phone and tap Android version four times in a row. You will see a small colored dot. Tap the dot and it will grow into a lollipop. Keep tapping and it will change color. If you keep your finger on the lollipop, the entire screen changes. Tap the screen again and you can play Android version of Flappy Bird, which is just as furious as the original and just as pointless.
* This article was amended on 13 January. A tip about double-tapping the screen to activate your device has been removed because the feature was removed in a recent update.
Source link