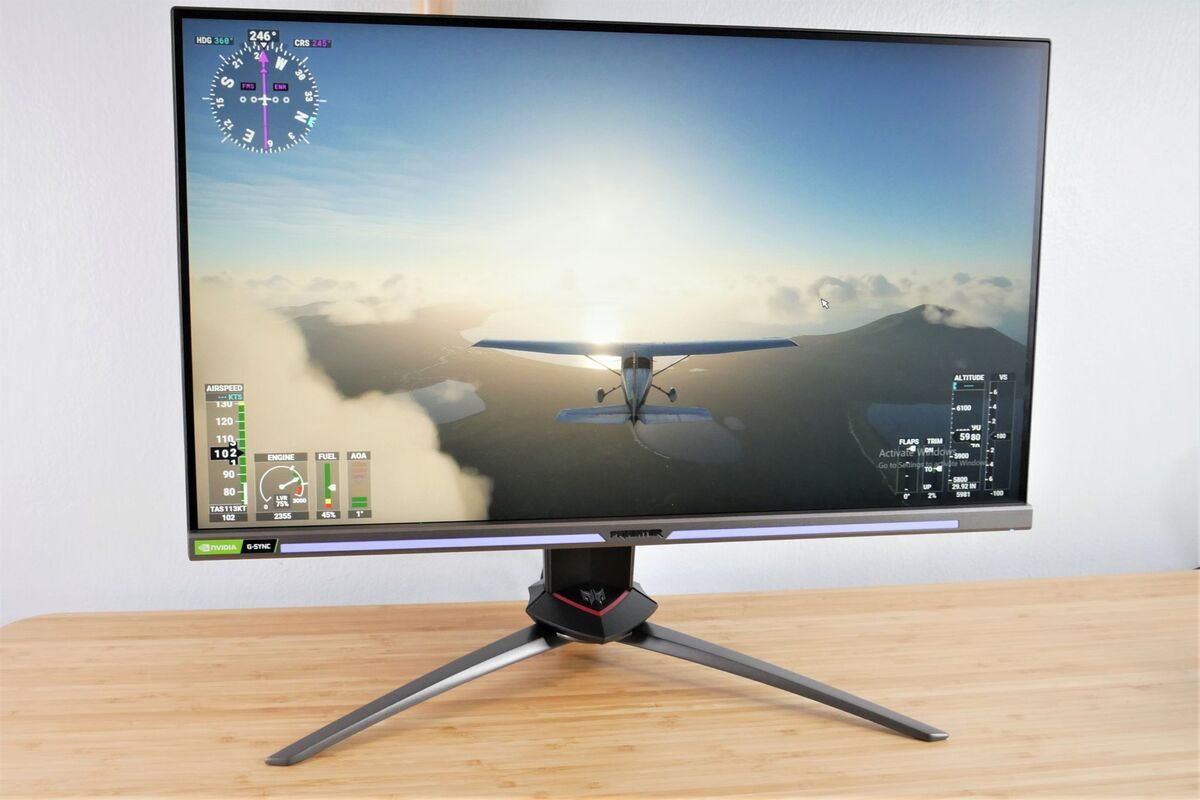 Increasing your resolution or screen size is great, but one of the most important aspects of gaming visuals boils down to a vital issue: frame rates. The more frames your graphics card can push out every second and the more frames your monitor can display without cracks or stutters, the better the gaming experience. Faster monitors also provide a smoother experience during standard desktop usage.
But did you know that high refresh rate monitors on Windows often don't immediately maximize their potential? Even if your in-game frame counter shows over 100 frames per second, your actual screen may freeze at 60Hz, rather than the 1
44Hz plus speeds you paid for. Higher frames coming from your GPU will still provide visual improvements even at a normal monitor refresh rate, but that's not why you bought that great display.
You bought that sucker to tear through cyberpunk 2077, enjoy all its glorious landscapes at drool-worthy, buttery smooth speeds. But to reach those heights, your monitor needs to be configured correctly, and if you're counting on Windows to tell you when there's a problem, forget it. For all its wonders, Windows 10 likes to let that high refresh rate monitor sit at 60Hz for its entire life without pointing out the greater potential inside.
Here's how to change that.
Check your cables first
Before we get to the heart of the matter, let's talk about your monitor's connection. Typically, high refresh rate monitors have two cable choices to connect to your graphics card: HDMI and DisplayPort. The trick is that these two connections are often not equal and one can display higher refresh rates than the other.
If you have a fairly new 144Hz display, both connection types will likely have equivalent capabilities. That's not always the case, though, and if you have a monitor that can handle 165Hz or 240Hz, the chances are even smaller.
For anyone with a FreeSync display, AMD makes it easy to figure out which connection supports which refresh rate. The company's FreeSync website has a comprehensive list of AMD FreeSync monitors and their specifications. This list isn't exhaustive, but it's rare to find a FreeSync monitor that isn't covered.
If you have a G-Sync monitor, Nvidia keeps a similar list, but you don't really need it. G-Sync always uses DisplayPort.
Change your monitor's refresh rate change
Now is the moment you've all been waiting for: it's time to check your monitor's operating speed and change your monitor's refresh rate if necessary. This is actually an easy tweak, and it's a shame Windows 10 won't help you figure this out, but here we are.
To get started, open the Windows 10 settings by pressing the Windows key + . to tap I or browse to Home > Settings. Once the Settings window opens, go to System > Display. Then scroll down until you see the headline Multiple screens and click the 'Advanced display settings' link.
On the next screen, verify that the drop-down list displays the correct display if you have a multi-monitor setup. Then click on the link with the title at the bottom Display adapter properties for display 1. (This could also be Display 2 or Display 3, depending on your particular setup.)
Clicking the link opens a small utility window with three tabs. Select Monitorand then in the section under 'Monitor Settings' you will see a drop down list titled Screen refresh rate. Select the maximum refresh rate for your monitor. If you don't see the maximum setting, you probably need to switch display cables to see the increased speed.
Once you've selected the refresh rate you want, click Applyand the screen goes dark for a moment. Windows will ask if you want to keep the desired settings. Click Keep changes, then click OK back to the utility window to close it, and you're done!
As a final tip for gamers, FreeSync and G-Sync are not always enabled by default. You may need to activate those variable refresh rate features in the monitor's built-in menu to get the most out of your new screen.
Enjoy the buttery smooth images you paid for!
Please note that when you buy something after clicking links in our articles, we may earn a small commission. Read our Affiliate Link Policy for more details.
Source link